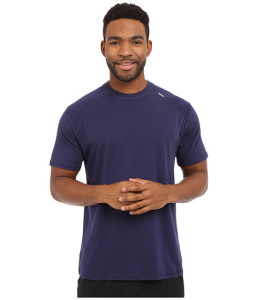 With a long family history in the apparel business, Tasc owners, father and son, have worked with a complex variety of raw materials, finishing methods, and fabric blends.
They were never fully satisfied with the standard processes, which yielded garments that either: A) felt good, but did not perform (Cotton) or B) performed, but irritated the skin and retained odor (Polyester).
In 2006, they started working with early fabrics sourced from moso timber bamboo. The fabric had an amazing hand-feel, but was very difficult to work with: it pilled and did not hold its shape or color. However, they were intrigued by the performance characteristics of the bamboo plant, and spent over 2 years developing their unique process (BamCo®). The result is a fabric that feels better than cotton and performs without chemical enhancements.
Vogel's & Foster's staff who have purchased Tasc's long underwear will happily vouch for the 'second skin feel', perfect warmth and breath-ability. And as for Michigan's extended frigid winter days and nights we will admit it!…We don't even want to take it off!