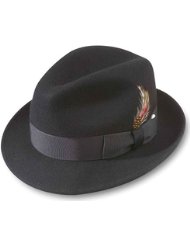 Since 1933, Broner® Inc. has provided hats, caps, and gloves tailored to the needs of its retail customers in the USA and worldwide.
Beginning in the glove and worker supply field and later expanding to add hats, caps, scarves and fashion accessories, Broner Inc. has grown from a three-person operation focused on Detroit's autoworkers to a worldwide corporation providing superior fashion accessories to retailers in all 50 U.S. states and other countries. 81 years later, the business remains a family owned and operated business by the Broner family.
Broner creates quality items for men and women.